The CDC's Zombie Preparedness Page – They Want You To Be Prepared For Zombie's.
This is no joke – The CDC actually has a page that will prepare you for a Zombie Apocalypse.
"Are you prepared for the Zombie Apocalypse?" the CDC asks on their website.
They say it is all about emergency preparation.
"There are all kinds of emergencies out there that we can prep for," the posting reads. "Take the zombie apocalypse for example. That's right, I said zombie apocalypse. You may laugh now, but when it happens, you will be happy you read this. Maybe you'll even learn a thing or two about how to prepare for a real emergency."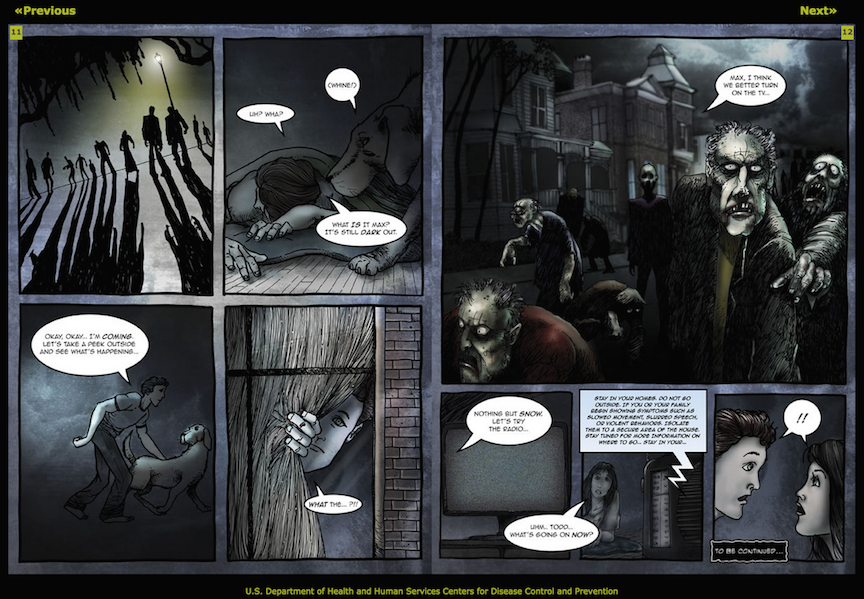 The comic like post instructs readers how to prepare for "flesh eating zombies" much like an actual horror movie. But it's not a movie, this is reality, the CDC says, they are preparing us for.
"First of all, you should have an emergency kit in your house," the instructions say. "This includes water, food and other supplies to get you through the first couple of days until you can find yourself a zombie free refugee camp."
Other items they say you should have are:
Medications
duct tape
battery powered radio
clothes
copies of important documents
first aid supplies
"Once you have made your emergency prep kit, you should sit down with your family and come up with an emergency plan." The instructions continue, "This includes where you would go and who you would call if zombies started appearing outside your doorstep."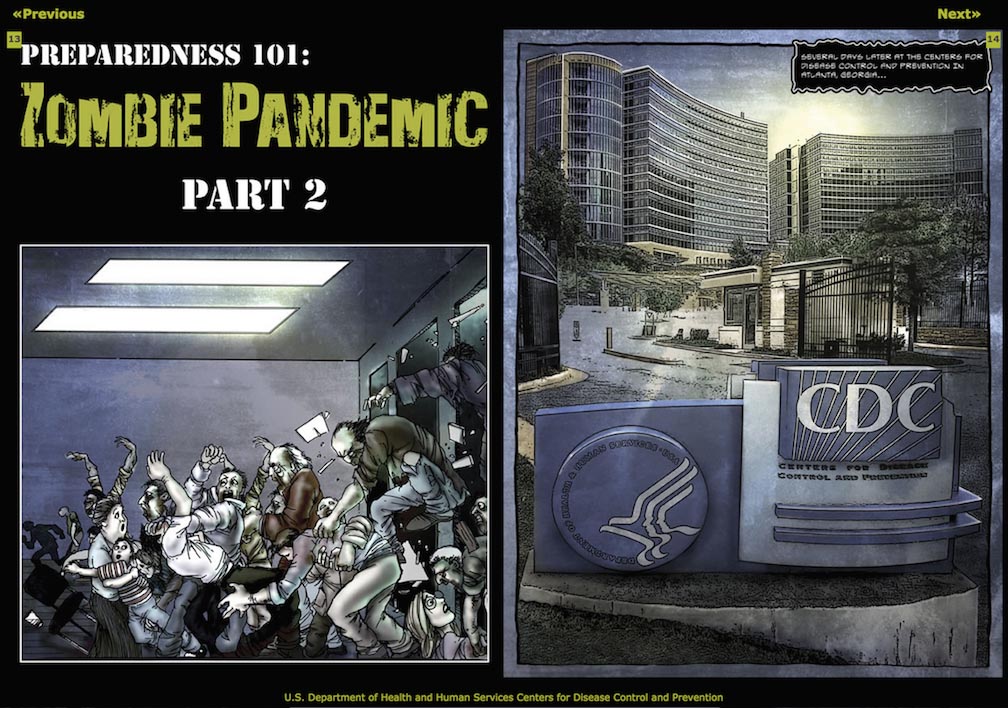 The warnings are clear, directly from the CDC website. We cannot ignore the instructions!
Get ready, it's coming….