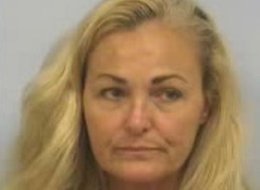 Babysitter Sets Home On Fire Because Kids Were "Disrespectful". A babysitter in Texas was arrested after she set fire to the house she was babysitting in. Martha Dreher, 57, denies setting any fire and has pleaded not guilt to the arson charges. The incident occurred on August 9 in Austin Texas in a home belonging to Glenn Williams.
Dreher had been babysitting the four children for several months. There were two preteen girls and 5-year-old twin boys. On the weekend of the incident the two daughters were vacationing with their father and Dreher was watching the twin boys at their mom's house. She had told police that she had went over to Williams' house at around 9 p.m. to get some popcorn and bring it back to where she was babysitting the boys. Coincidentally the fire started about 25 minutes after Dreher left the house according to police and security cameras. She allegedly told cops that she "never saw a fire."
Williams also has a teenage son that was the one who noticed the fire when he came home that night. He said that whoever set the fire had closed the doors of the girls' bedrooms as if to contain the fire there. It's clear now that Dreher may have had a vendetta against the girls. "It was definitely a vendetta against the two girls," the children's father told KVUE. "Before I left, she had taken the girls clothes shopping and she said that it was horrible, that my oldest had been very disrespectful to her and she didn't think it was a good match and she probably didn't want to do this anymore."
Even though Drehey denied starting any fires, she did describe the girls to investigators as "out of control, lacking respect for her and having disciplinary issues." That does raise a lot of questions and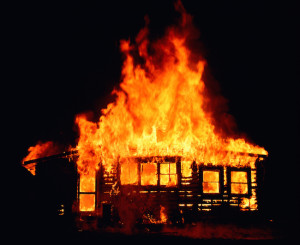 does give her a slight motive. Only time will tell if anything will hold up in court.