"We Called For Help, And They Killed My Son", N.C. Dad Says. 70 SECONDS. That's how long the North Carolina family says it took for things to go horribly wrong as they called police to help them deal with their mentally ill son.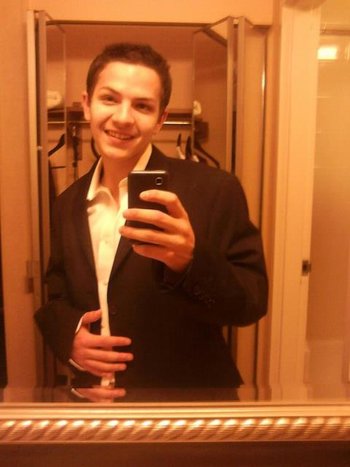 Keith Vidal, 18, was shot and killed by police. He was shot one minute and 10 seconds after a third law enforcement officer showed up at his Brunswick County home. The three officers were all from different jurisdictions, and family members say that the third officer, who came from a nearby city, turn what had been and improving situation into an unnecessarily aggressive encounter that ended in their sons death.
"There was no reason to shoot this kid," the teens stepfather, Mark Wisely, told reporters. "They killed my son in cold blood. We called for help, and they killed my son."
The incident happened when the mother and stepfather called police. According to stepbrother Mark Ryan Wisely, Vidal had schizophrenia and "Was having an episode," and his parents wanted police to subdue him so she could get help. The police reports says 70 seconds after the third officer arrived, police radioed that they had to shoot the teenager in self-defense.
The Southport officer has been placed on paid administration leave in connection with the shooting. Authorities have declined to say whether he was the officer who shot Vidal.