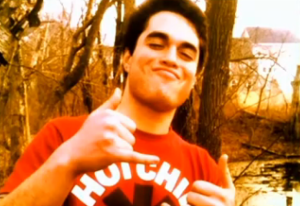 Cop Kills 17-Year-Old Suicidal Student. Police are supposed to protect and serve the public, but that wasn't the case for this teenager in Purcellville, VA. A police officer, responding to a suicide call, shot and killed the 17-year-old he was supposed to be protecting.

Christian Alberto Sierra was a popular student and athlete at Loudoun Valley High School, who was slipping into a depression. His friends say they noticed the gradual slipping of his good-natured demeanor. Eventually the unthinkable happened and on May 24 he suffered a breakdown, threatening suicide.

Apparently at a friend's house on Saturday afternoon he began acting unusual and erratic, harming himself with a knife. According to the Washington Post this is what happened: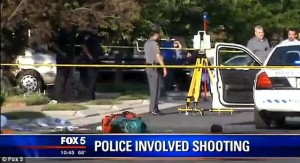 "Christian began cutting himself with a knife, his mother said, and a friend called 911 shortly after 2 p.m. Sandra Sierra said the call worried her son, who fled the home in the 100 block of Frazer Drive by jumping off a balcony. A friend gave chase. Kelly Sobel, a neighbor several doors down, was getting out of the shower when she heard her neighbor scream: "Stop! Stop!" Sobel glanced out the window and saw the neighbor running down her front steps with a dish towel. Sandra Sierra said her son was bloody at that point. Sobel said that a second later, she heard Christian Sierra and the friend chasing him barrel into her garage door with a loud boom. The friend and her neighbor tried to calm Sierra, but he took off again, Sobel said. The friend and neighbor followed, she said. "They were flying down the street," Sobel said. Christian Sierra rounded a corner.  Several witnesses said they heard a police officer yell "Freeze!" or "Stop!" and then heard shots. Sobel said she heard three or four pops."

The officer had shot Christian an unknown number of times and died shortly after. Clearly his mother was more than beside herself, yelling at the officer, "You killed my kid. You killed my kid!" As she banged on the squad car. The officer claims that it was self-defense and that Christian "lunged" at him, but others claim that he was too quick to pull the trigger.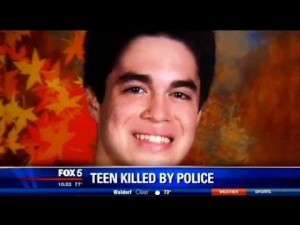 "Why would you shoot a child that is suicidal?" asked Christian's mother. "You are there to save him, not finish him off." The cop may have felt threatened, but that's no reason to immediately pull out your gun and start shooting. Cops need to be more sparing with lethal force. Otherwise we'll have more and more tragic stories like this.