Kids Getting High "Beezin" By Rubbing Burt's Bees Lip Balm On Eyelids.
A dangerous new trend has caught the attention of our youth again. First there was vodka eyeballing, huffing cinnamon, choking, and even vodka tampons. Now introducing "Beezin" a method of getting high that involves rubbing Burt's Bees Lip Balm on their eyelids.
The peppermint oil that can be found in the lip balm creates a tingling sensation that some young teens say mimics the feeling of being high or drunk. And if they are already high and drunk it enhances that sensation even more. Others say it helps them stay alert after a long night.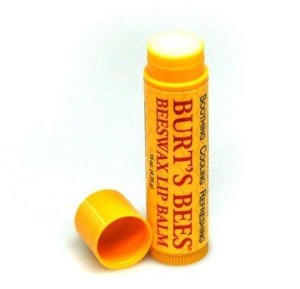 Medical experts warn that its use may be very dangerous, especially since the eyes are the most sensitive part of your body. Dr. Brett Cauthen, a family physician in Oklahoma City, said in some cases it rubbing the lip balm directly on the eyelids can cause swelling and symptoms that are similar to pinkeye.
"The peppermint oil in the lip balm is a very strong irritant and can cause inflammation in the eye and redness of the eye," Cauthen told news reporters.
The practice could also lead to a more serious risk of infection and even blindness, especially if someone uses the lip balm that has been used by others on lips that have the herpes virus, a cold sore.
Teens may think that Burt's Bees Lip Balm products are harmless because they are listed as an all natural product. But a spokesperson for Burt's Bees told reporters that its products are only tested for safety for its intended use.
A spokesman for the company said, "There are lots of natural things that probably should not go into your eyes. Dirt, twigs, leaves, food…. and our lip balm."
CLICK HERE —> TO LIKE DAILY BUZZ LIVE ON FACEBOOK!