Man Tries To Eat His DWI Paperwork And Gets Arrested. Sometimes desperation makes us do some crazy things. In Port Chester, New York a man is facing multiple charges after police say that he tried to eat his DWI test results in plain sight.
40-year-old Kenneth Desormes from Greenwich, Connecticut was pulled over for speeding early Sunday morning. The officers that stopped the man eventually determined that he was intoxicated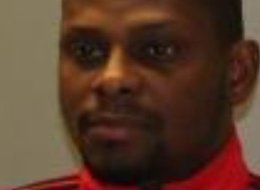 after speaking with him. In which case he was arrested soon after.
Desormes was transported to the barracks at the state police station in Tarrytown, where he was processed. Police say that while the man's breathalyzer results were printing out, Desormes snatched that papers and tried to shove them in his mouth.
Little did Desormes know that doing that would land him extra charges. He now faces driving while intoxicated, obstructing governmental administration and criminal tampering.
It has not been released whether or not the police still have Desormes in custody or if they let him go with an appearance ticket.