Mother Shot In Head Saves Baby With Her Final Breath. A new development in the case of a Georgia mother being shot and killed by her violent, drunk boyfriend, reveals that she may have used the last bit of strength that she had to save her infant daughter.
Jessica Arrendale was shot and killed in her home on September 14. Police were called to the scene in the early hours of the morning, but waited 14 hours to actually enter the house. They were afraid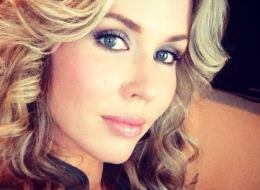 that their presence would cause the boyfriend to become more violent.
After finding Arrendale, 37, and her boyfriend Antonine Davis, 30, police determined that they may have been dead before they even arrived on scene. Arrendale was found dead in her bathroom, slumped over a toilet and her boyfriend was found her her daughter's bedroom with a self inflicted gunshot wound to the head.
Police believe that Davis had gotten drunk and started beating Arrendale with a baseball bat and eventually shot her in the head before taking his own life.
The thing that shocked police was that they found the couple's six month old daughter in the toilet that Arrendale was slumped over. This may have been a last ditch effort to protect her daughter from Davis.
Arrendale's mother, Teresa Ionniello, believed that Davis wanted to kill her and the child, but due to the way Arrendale's body covered her, he was unable to see the baby. "She was the hero," Ionneillo said, "because her last breath was saving the child."
The baby suffered a head injury during the incident and Arrendale's friend, Leslie Tidwell Jordan has set up a GoFundMe page to help pay for the care of the baby, as well as her oldest daughter who is 15. As of Tuesday morning the page had raised over $33,000 for the two.
CLICK HERE —> TO LIKE DAILY BUZZ LIVE ON FACEBOOK!