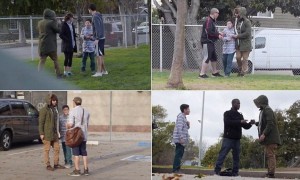 Video Shows How Strangers React To A Child Being Abducted.
Would you help  a child that is being kidnapped? We all think we would step in the time like that.
Yousef Saleh Erakat set up a hidden camera experiment to find out what people would do.
In a YouTube video, Erakat films strangers reactions when a fifth-grader, who is part of the experiment, tells a man nearby that he had been kidnapped.
The alleged abductor is also part of the experiment. Strangers are unaware the situation has been stage, and their reactions are starting.