A Beautiful Weekend| Life is Beautiful 2015 Las Vegas
This past weekend was my first Life is Beautiful experience and let me just say that it surpassed all my expectations. Being born and raised in Las Vegas, I'm used to the music festivals out here… well, not really being out here.
That said, it was refreshing to attend an event that was not only full of great music and art, but also great people and awesome vibes.
This rapidly growing music festival is in it's 3rd year, taking place in the heart of Downtown Las Vegas. The festival itself is spread over 11 blocks, with four main stages, and art installations. Over three days there were so many artists that put on amazing performances. The artists that we had the pleasure of seeing included: Atmosphere, Claude Von Stroke, Major Lazer, Metric, Jauz, What So Not, Snoop Dogg, Two Gallants, Best Coast, Tchami, Weezer, Death Cab For Cutie, and Kendrick Lemar. Each one of these performers had something unique and interesting to offer music goers.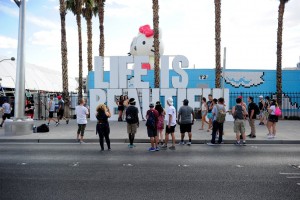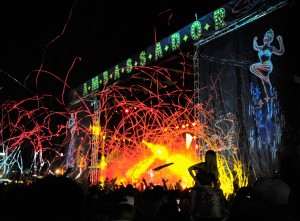 That may actually be the best thing about this event, the unique diversity in music. No matter a person's musical taste, Life is Beautiful had something to offer. Also aside from the main stages, they had a few pop up stages that were great to go to in-between artists. My personal favorite was this giant boat stage that played mostly deep house all weekend and aside from the great music at that stage, you were also able to climb onto the boat itself and party with the DJs.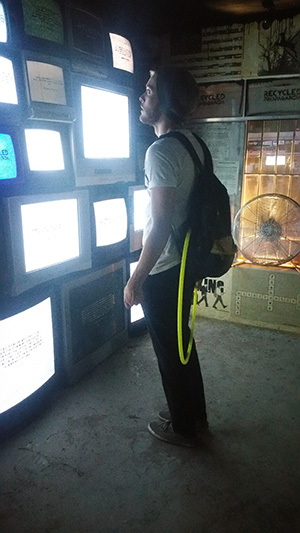 Art was also a main focus of this festival. Life is Beautiful had converted an old abandoned hotel into an interactive art instillation. This was probably the most interesting thing throughout the festival grounds. Each room of the hotel was converted into it's own art piece. One of the rooms was turned into a submarine, another was a room completely turned on its side, and my personal favorite was a room that had a bunch of surveillance televisions in it. Some were just static, but others had video from different angles of you watching the TVs and along with that, each TV had a quote about freedom and control from governmental systems. The whole thing felt like a scene out of 1984.
Some highlights from my weekend at Life is Beautiful include. Claude Von Stroke's set, the whole thing. It was just beyond words. Next, watching Weezer from atop the ferris wheel. We couldn't have picked a more perfect time to ride it, honestly. Also Tchami was just as amazing as I heard he was. I'll go see him whenever I have the chance. Lastly Death Cab For Cutie was everything I ever imagined they would be. Seeing them made my adolescent self very happy.
Overall this was a great festival full of great music, art, food and people. I would gladly go again and I encourage everyone to check out Life is Beautiful.