Student Fed Semen Filled Cupcakes To Kids That Bullied Her.
It is said to 'keep your friends close  and your enemies closer'. That's exactly what one Bakersfield, California student did when she brought homemade cupcakes to the kids who had been picking on her.
The vengeful high school girl reportedly inserted pubic hair, expired food, pills and yes SEMEN into the cupcakes.
One of the students even asked her why the cupcakes tasted so bad. She finally admitted to them that she had filled them with bodily fluids.
The police did confirm that the cupcakes were filled with a lot of nasty condiments, but the sweet treats were destroyed before they could actually be tested for semen.
The health department announced that it has called off the investigation. Central High School in Bakersfield, California has now been forced to implement a "no outside food" policy.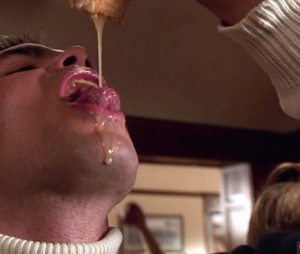 The school has also urged the parents to get their children tested for a variety of diseases that could have been transmitted to them through eating the tainted cupcakes.