9 Year Old Girl Gives Birth To Full Term Baby In Mexico. a senior health official in Mexico has criticized the parents of a nine-year-old girl for not reporting her pregnancy as soon as they became aware of their daughter's situation. José Antonio Munoz Serrano, Secretary of health for the western state of Jalisco where the girl lives, said the parents knew their daughter was pregnant from months and they did not notify authorities despite her young age. Munoz Serrano said authorities were concerned about the girls family, with whom she is living with her baby girl. "We are worried that the girls parents didn't notify the health sector about their daughter's pregnancy so that she could receive medical attention during her pregnancy," he said.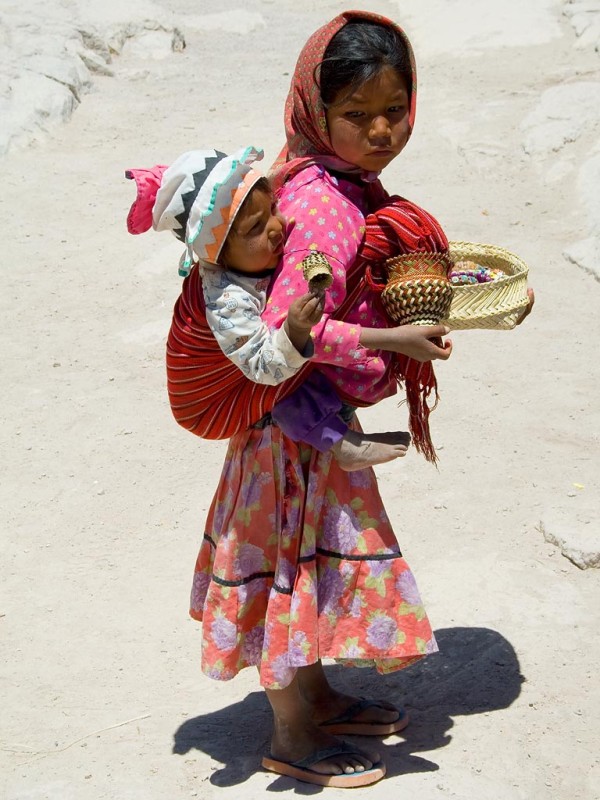 The girl, who has been identified as Daphne, was just 8 years old when she got pregnant. The father of the infant is believed to be a 17 girl boy. The mother did not report her daughter's pregnancy to state authorities because she did not think it was a crime. When Daphne and her mother arrived at the hospital for the birth, doctors informed the woman that her daughter may been a victim of s*xual assault. It was only then that state authorities were notified. Police are looking for the father, who reportedly ran away after the girl refused to move in with them.
Lino Ginzalez Corona, a spokesperson at the state prosecutor's office, told reporters that the girl claims she and the teen boy were in a loving relationship and that she did not realize she was pregnant until the seventh month. The girl is one of 11 children living in the poverty-stricken municipality of Ixtlahuacan de los Membrillos, 25 miles south of Guadalajara. Juan Martin Perez Garcia, executive director of the Network for the Rights of Children in Mexico, told CNN Mexico the girl is a victim of rape, even if she did "consent" to the relationship. Figures from the Network for the Rights of Children show there were 318 mothers age 10 in Mexico. In Jalisco, 465 girls age 10 to 14 were mothers.