Accused Killer Texts Victim's Family After Killing Their Daughter. A Washington state man, accused of killing his girlfriend, apparently sent text messages to her family after he allegedly strangled her.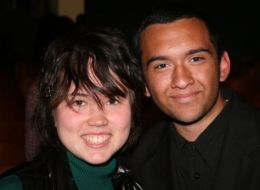 The man's name is Gabriel Galan Navarro, 20, and he faces first-degree murder charges in the death of Allison Leedy who was also 20.

This occurrence happened on April 12th in the Renton apartment where they lived. according to the Seattle Post-Intelligencer Navarro wrote, "If you are getting this you are responsible for Allison's death. You turned her against me." He also texted this to Allison's father, "She's dead. I have the last laugh." Navarro was allegedly angered by the woman's plans to leave and end their relationship to attend college in California. He was "determined to prevent Allison and her family from realizing her dreams."

While reporting her death Navarro also told the dispatcher that he had flooded his apartment with propane gas, rigged to explode if anyone entered. He also said he was armed with a hand gun. These were both false statements, but just to be safe police shot out a window with bean bags in an attempt to clear the residence of any gas. Navarro surrendered a short time later.

The police feel as though he was trying to get them to have a reason to shoot him down. Now in custody, Navarro told police that his alternate personality, "Frost," had killed Allison.