The Fastest Way to Get His/Her Shirt Off. So you know you've been in this situation. Your hanging out with your girlfriend/boyfriend and the mood is just right. Things are starting to heat up and then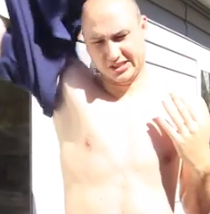 you take way too long taking your shirt off and it's just awkward.
Well one YouTuber has the answer to this horrible problem in your sex life.