After Ann Coulter Referred To Obama As A "Retard," Special Olympics Athlete Has THIS To Say!
After Ann Coulter referred to President Obama as a "retard" in a tweet during Monday night's presidential debate, Special Olympics Athlete and global messenger John Franklin Stephens penned her this open letter: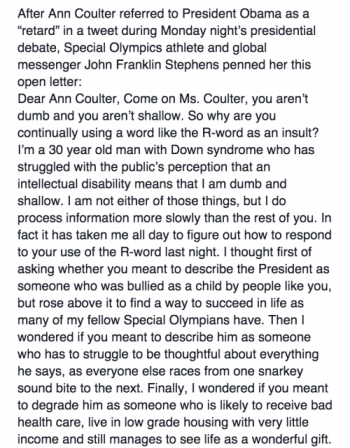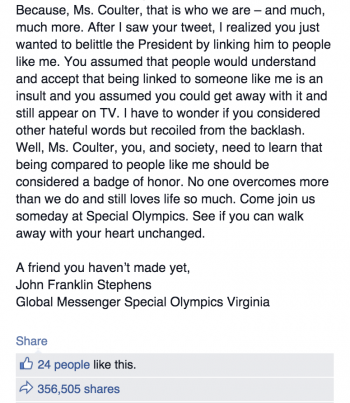 SHARE this if you applaud this man's courage to stand up for himself as a man with intelligence and integrity. Unlike Coulter, he did not belittle her with his words, but instead gave her a gentleman's smack down! Beautiful words!