Designer Isaac Mizrahi Petitions To Have The Moon Labeled A Planet.
Following an appearance on QVC last week where fashion designer Isaac Mizrahi mistakenly refers to our Moon as "a planet", a spokesman for Mizrahi announced the designer is drafting a petition to the International Astronomical Union to have the Moon declared a planet.  "Mizrahi is standing up for 'The Moon' and asking the IAU to stop treating our neighbor as a second-class space thingy."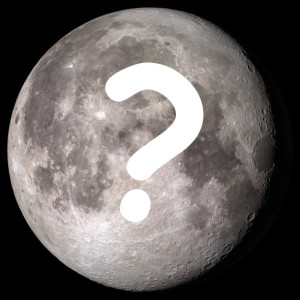 Videos available on Youtube show the designer and QVC host Shawn Killinger arguing over how to classify the Moon.  Killinger debates that the Moon is a star, while Mizrahi argues, "things live on it [the Moon]" so it is a planet. (No space agency has ever confirmed life on the Moon.)
When asked if Isaac Mizrahi had any polling to show support for reclassification of the Moon, the spokesman offered, "Isaac Mizrahi has been at the forefront of fashion trends for over 25 years.  Why shouldn't he be at the forefront of astrology or astronomy or whatever?"  
Later in the press conference, the question was raised if Mizrahi knew the current Moon classification.  "A Wikipedia search calls the Moon a natural satellite.  What kind of name is that?  How can it be a satellite?  The Moon doesn't stream HBO."
In order to successfully reclassify the Moon as a planet, Mizrahi must petition the International Astronomical Union.  Among other responsibilities, the IAU's General Assembly is responsible for the classification of the various celestial objects found in our universe.  In 2006, they were the governing body responsible for demoting Pluto to a "dwarf planet".  
Asked about the possible "Moon/Planet" petition, IAU press officer, Lars Lindberg Christensen, stated, "Isaac Who?"  
Shawn Killinger has been unavailable for comment.  Calls to QVC say Shawn is still researching the name of the planet with the rings.
CLICK HERE —> TO LIKE DAILY BUZZ LIVE ON FACEBOOK!