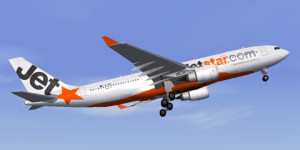 Flight Attendant Warns Passengers To Flush Their Drugs Down The Toilet. An airline company in Australia was apologizing on Wednesday for a light attendant warning all the passengers aboard that there were drug-sniffing dogs awaiting them at the Sydney airport. The Jetstar flight from Gold Coast City on Sunday night had many passengers that had attended the Splendor in the Grass weekend music festival at Byron Bay. This made it more likely that some of the passengers on board had stuff they probably weren't supposed to have.
"We have been told there are sniffer dogs and quarantine officers waiting in the domestic terminal," this was the quote The Daily Telegraph reported the attendant tell the airline passengers. "If you need to dispose of anything you shouldn't have, we suggest you flush it now." Apparently many people began to rush to the restrooms to flush their stashes. The spokesman for Jetstar, Stephen Moynihan said that the newspapers report was accurate and that they public response to it has been very "mixed."
The airline generally makes announcements like that on such flights that cross state borders."The crew member's words were poorly chosen and are plainly at odds with the professional standards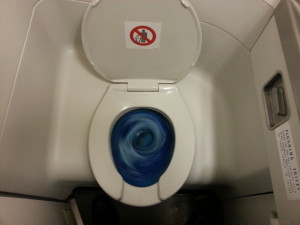 we'd expect from our team," said Jetstar in a statement. "We apologize to customers offended by the comments." It has not been known if the crew member in question will face any disciplinary action, but Jetstar did say it was "addressing the matter with the cabin crew member involved."
Even though one passenger seemed rather outraged, "Why would you tip people off about this? If they have got something illegal, let them get caught." The passenger wished to remain unnamed. Comments on Jetstar's Facebook however, seemed largely positive. Rohit Dwivedi posted, "What a good Samaritan, Jetstar Australia, this guy deserves a promotion." "Of course you should warn your passengers to help avoid them being humiliated, locked in a cage or fined," Jebediah Cole posted.