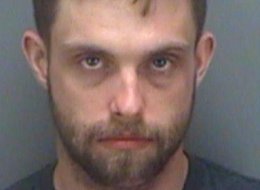 Florida Man Arrested For Making Meth On The Beach. This guy must have been trying to be a modern day Jesse Pinkman if Jesse had never met Walter White. Police in St. Petersburg, Florida were patrolling Gandy Beach when they noticed a dark colored Chevy Silverado parked along the beach's tree line. The man inside the vehicle, 24-year old Charles J. Tapp, was allegedly, and admittedly, cooking up methamphetamines.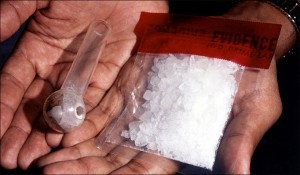 Tapp was inside the truck with various items, including several needles and chemicals that alluded that he was making meth. Tapp was arrested on charges of unlawful possession of pseudoephedrine and hydrochloric gas, which are chemicals used to make methamphetamines, as well as possession of methamphetamine itself.
According to police, Tapp even admitted to manufacturing meth during their questioning. He was taken to Pinellas County Jail and was released on $10,000 bail, according to the jail's website. Maybe next time he'll just get an RV like Walt and Jesse did and do it right.