Former NFL Cheerleader Charged With Raping 15-Year-Old Boy. Molly Shattuck, 47, used to be a cheerleader for the Baltimore Ravens and is actually the oldest woman to ever become an NFL cheerleader. Recently Shattuck has been accused and charges with sexually assaulting a 15-year-old boy.

According to court documents, Shattuck had seen the boy's pictures on Instagram and had gotten in touch with him.
The incident apparently occurred over Labor Day weekend according to the documents. Shattuck had bought beer for her and the boy and then took him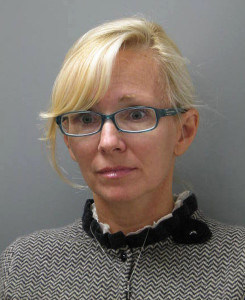 back to her beach home.
Weirdly enough, her children were there as well one of the three being a 15-year-old boy himself.

Once back at the beach house Shattuck "allegedly performed oral sex on the boy, first outside the home while walking the dog and again in her bedroom," according to WBAL-TV.
The investigation began on September 26 and now Shattuck faces two counts of third-degree rape, four counts of unlawful sexual conduct and three counts of providing alcohol to minors.