Woman Finds Human Tooth In McDonald's Fries.
Well, there's been another unfortunate find in the food at McDonald's.
A woman who was having lunch at her local McDonald's ordered a Big Mac and quickly complained to the management after finding a tooth in her fries.
The management at the restaurant has been unable to find out where the tooth came from.
McDonald's did admit that a human tooth somehow mixed into an order of the french fries.
Management says the dental discovery was "an individual case" and unlikely to happen again.
The company noted that none of the eatery's staff reported missing a tooth at the plant and that workers always wear masks.
This incident follows a previous occurrence where the fast food giant received complaints from customers who were not lovin' it after finding vinyl in their chicken McNuggets.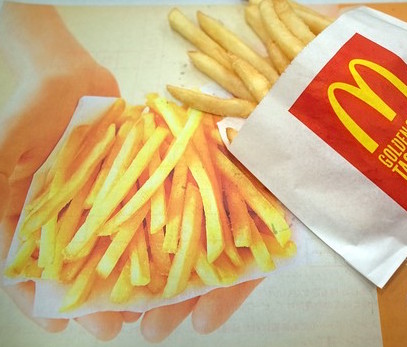 The company said that the foreign matter found in the McNuggets may have been mixed in at a food supplier in Thailand.
On December 19, a child was hurt by a piece of plastic that the company later determined was a broken part from an ice cream machine that ended up in a sundae.
Either way, health and safety are being overlooked at many of the McDonald's restaurant.
If you're going to eat fast food, it is up to you to be diligent –  looking through your food with a fine "tooth" comb.