Largest Spider Web Ever Discovered Spans Four Acres.
If your scared of spiders, then this water treatment plant is a place that you will probably never want to go.
Back in 2009 at the Baltimore Wastewater Treatment Plant in Maryland people stumbled across a web that stretched for over four-acres and was estimated at containing over 107 million orb-weaving spiders of different species.
They managed to assemble this "megaweb" inside one of the plant's buildings.

Even though you and most people may find this discovery frightening, scientists found this web more than fascinating and even published a paper about the web.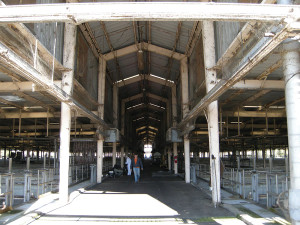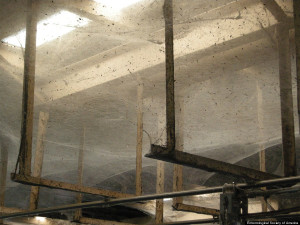 "We were unprepared for the sheer scale of the spider population and the extraordinary masses of both three dimensional and sheet-like webbing that blanketed much of the facility's cavernous interior. Far greater in magnitude than any previously recorded aggregation of orb-weavers, the visual impact of the spectacle was nothing less than astonishing. In places where the plant workers had swept aside the webbing to access equipment, the silk lay piled on the floor in rope-like clumps as thick as a fire hose."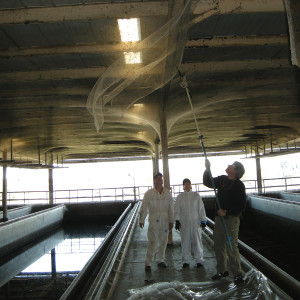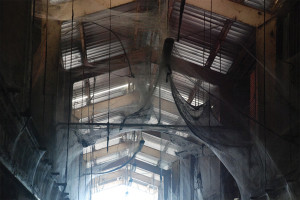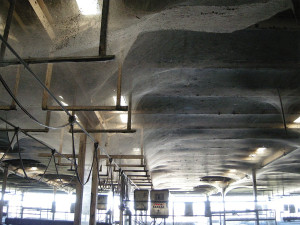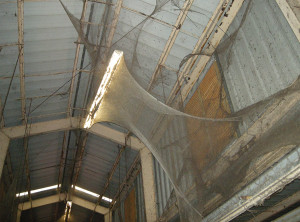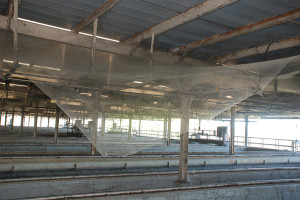 The web was eventually removed, but the pictures still exist thanks to the Entomological Society of America. Check out the pictures below.
The good new is that none of the spiders were deadly to humans at least.