Share The Knowledge!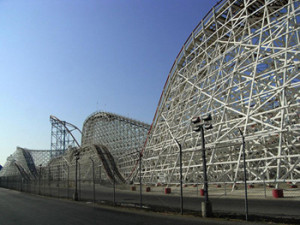 Magic Mountain Is Shutting Down The World Famous Colossus Roller Coaster. After 36 years, what was once known as the largest and fastest roller coaster in the world will now be shut down in the coming months. "Colossus, king of wooden coasters, ends its 36-year reign on August 16," said by one of the Magic Mountain spokespeople. So that means that fans and people that haven't rode the coaster ever have only two short months to experience this amazing ride for the last time. As far as for what the future holds for the real estate that the once record-holding coaster sits on? This is what the spokesperson also had to say, "Six Flags Magic Mountain will announce exciting future plans for the park we think out guests will love at a later date. In the meantime, don't miss your last chance to ride Colossus." So things seem to be planned, but are kind of up in the air on our end. I would hope that they would try and reclaim the record for world's fastest coaster. That would be sure to get people coming to ride the thing. Officials also haven't stated why they decided to shut down Colossus, but I'm sure it's because it's a 36-year-old, wooden roller coaster. I mean nothing lasts forever right?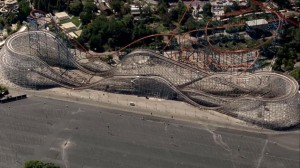 Colossus was first opened on June 29, 1978 and was built for $5.1 million. It is still one of the world's largest wooden roller coasters and while taking up more than ten acres of land, it also has over 4,325 feet of track. The coaster is currently running backwards and will be until June 15. The tradition of running the track backwards was started in 1984 and they usually do it annually for their Halloween Fright Fest. So don't miss your chance to go ride this amazing roller coaster one last time before it's gone forever. Let's just hope they replace it with something awesome.
Share The Knowledge!