Man Gets Arrested For DUI Wearing the Worst Shirt Possible. You would think that if you were going to get completely hammered and drive a car you wouldn't think, "Hey what a good night to wear my Drunk As Shit T-shirt!" Well this 21-year-old Oregon man did.

Ross McMakin was arrested last Sunday for allegedly driving his car onto a sidewalk, hitting a parked car and then attempting to strangle his girlfriend when she tried taking his keys away. The thing that was the cherry on top of the sunday was his shirt that stated 'Drunk As Shit.'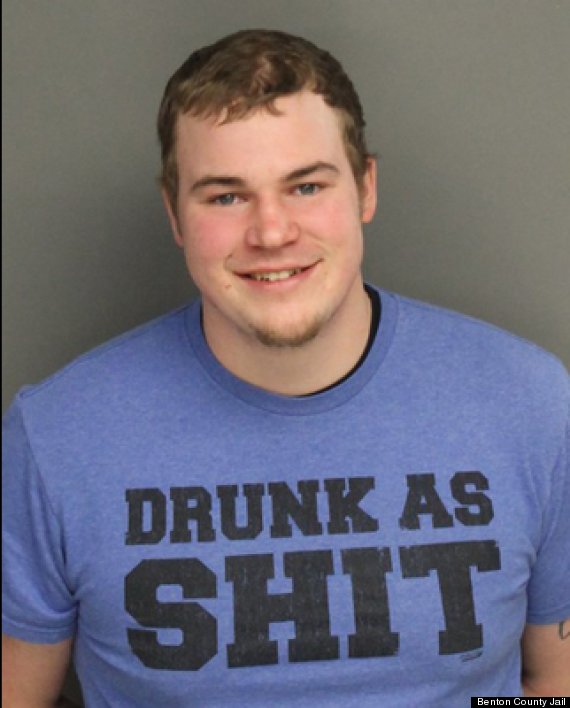 Police say that McMakin's excuse for driving was that his girlfriend didn't know how to drive stick, even though it was his own car. Among damaged pride, Ross was also charged with drunk driving, reckless endangerment, harassment and strangulation.