Man Holds Woman At Gunpoint While He Tattoos 'SLUT' On Her Back.
A 30-year-old Kentucky man, Michael Aaron Joseph, is currently behind bars after allegedly holding a woman at gunpoint while he tattooed the word "SLUT" on her back.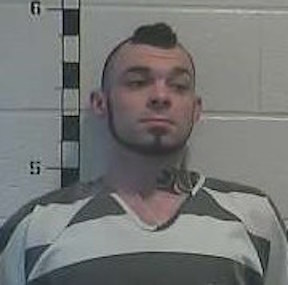 Joseph is facing a variety of charges including second-degree assault, first-degree wanton endangerment and first-degree unlawful imprisonment.
It all began last year when Joseph began accusing the victim of contacting her ex-boyfriend. According to Anderson News, Joseph "repeatedly struck the victim in the mouth, face and head area with a pistol."
When they arrived back at their home, Joseph grabbed a .22 caliber pistol and showed his girlfriend that it was loaded. He then held her down on the floor and tattooed the word "SLUT" on her back.
Joseph is currently jailed in the Shelby County Detention Center on a $15,000 bond.
CLICK HERE —> TO LIKE DAILY BUZZ LIVE ON FACEBOOK!