Man Sells Fake Jack Daniels That Contains His Own Urine and Feces. A man in Blackpool, England was recently arrested for selling fake bottles of Jack Daniels and Smirnoff vodka to unsuspecting tourists in the area for $15 a bottle. The real story here, however, is that the bottles contained no alcohol at all in them and according to a lab analysis, they contained water laced with urine and feces.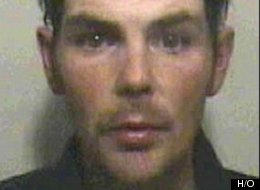 "They were purported to contain whiskey and vodka, but they were water laced with urine and feces — probably to give the so-called whiskey color," said Victoria Cartmell, who is the Blackpool Council prosecutor on the case "They were totally unsuitable for public consumption. They were hazardous and contained dangerous e-coli bacteria."
Nicholas Stewart, 35, admitted to the crime and pleaded guilty to fraud, but in doing so will serve no time behind bars. Now this isn't Stewart's first offense either. Cartmell has told the court that he has also been involved in as many as 30 other crimes and she has described him as "a persistent and troublesome offender."
Stewart did receive a 70 day jail term, but it has been suspended for 12 months. Apparently the courts in Blackpool don't value public health as much as they should.
Do you think that someone with multiple offenses of this nature should be held in jail or do you think the authorities in Blackpool did the right thing in letting him go? Share this article and let us know that you think.