Share The Knowledge!
Mayweather Cries "He Bit Me! My Hands Was Numb". Floyd Mayweather was controlling Saturday nights fight against Marcos Maidana.  But Maidana was not going down without a fight. In the 8th round, while Mayweather had him in a lock, Mayweather claims Maidana bit his glove, causing his hand to go numb. So with a mouth piece on, through his padded gloves, then through his wrapped hands, Maidana allegedly was able to injure his hand, causing it to go numb. In the post fight interview Mayweather said, "He Bit Me! My Hands Was Numb". He said he could not feel his hand for the rest of the fight. We say, step up and fight Pacquiao. Stop dodging the one true fight every boxing fan wants to see.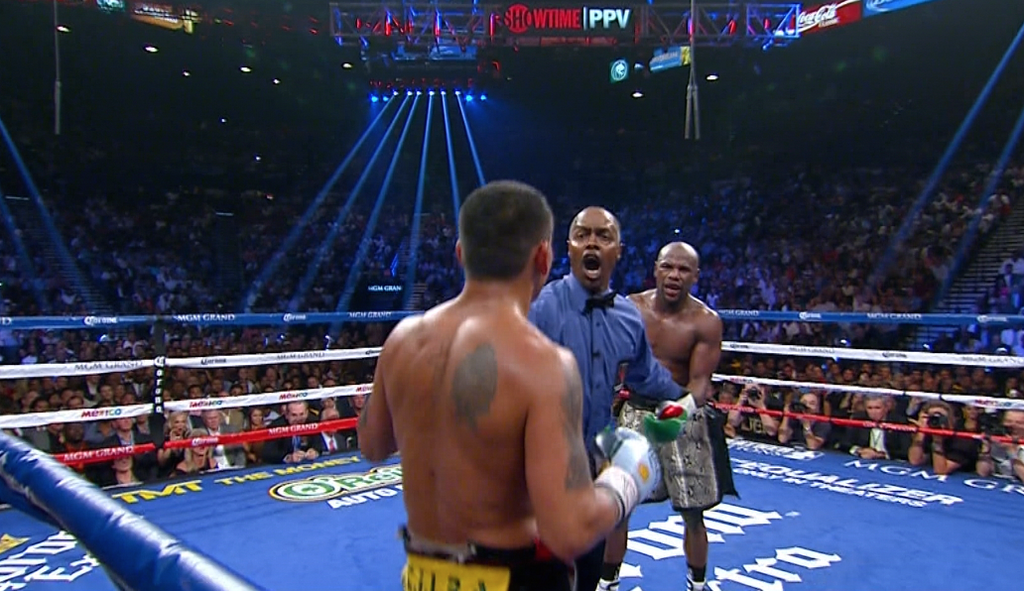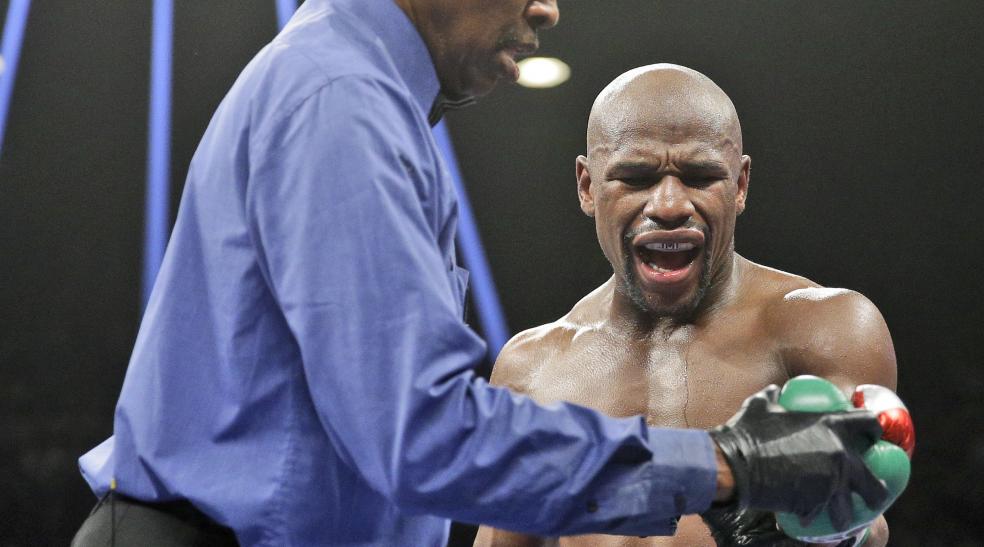 Share The Knowledge!