Mother killed four year old son because she thought he was gay.
An Oregon mother is facing murder charges after allegedly subjecting her 4-year-old son to a deadly beating because she thought he was gay.
Jessica Dutro, 25, has been charged with murder, murder by abuse and second degree assault in connection with her son's death.
Prosecutors say her son Zachary died of blunt force trauma to his abdomen and a delay in medical treatment. Dutro, who is on trial in Washington County Circuit Court, allegedly pointed to her perception of her young sons sexuality in a Facebook message addressed to her boyfriend Brian Canady.
Using a slur, she wrote that she believed Zachary was going to be gay, and suggested Canady,  24, "work on her son", "he walks and talks like it. Ugh".
Earlier this month, Canady pleaded guilty to first degree manslaughter, and second degree assault, in connection with Zachary's death. At the time of his arrest, Canady admitted to kicking Zachary in the abdomen while wearing shoes.
Dutro's 7 year old daughter and 3 year old son are als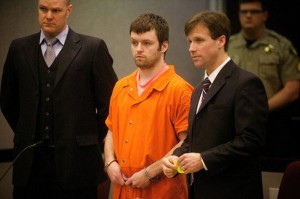 o said to have shown signs of physical abuse. Still, her attorney Chris Colburn has argued that while his client was an unusual parent, she is not guilty of murder.