Own An Actual Velociraptor Claw For Only $12,500
Ever since the first Jurassic Park hit the big screen people have been fascinated with Velociraptors. You may not be able to clone your own raptor like they did in the movies, but for a mere $12,500 you can own your very own Velociraptor claw.

The website that is selling the prehistoric fossil is called the Astro Gallery of Gems. Check it out here: Velociraptor Claw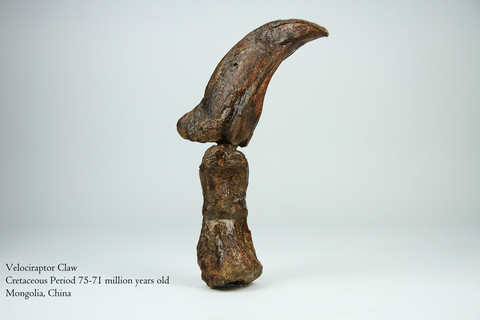 The Velociraptor claw is from the Cretaceous Period and is about 71-75 million years old. It was excavated from Mongolia, China and if you break it down by year it's actually a pretty good deal. If you do the math it ends up costing about 0.000171 dollars per year of aging. It's a steal if you ask me.