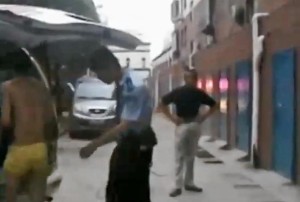 PICTURES-Drunk Burglar Jumps From 5th Story Window To Prove He's Superman. When Superman gets drunk what does he do? Apparently he breaks into 10-year-old's rooms and then jumps out the window. Well at least that's what this guy did after he told a 10-year-old girl he was the actually Superman, to get her to not scream for help.

Tang Lei from Sequian, China, allegedly got really drunk and broke into what turned out to be the bedroom of a 10-year-old girl. When the girl woke up to this drunken man in her room, he did what any intoxicated self-respecting person would do…he told her he was Superman. Well the little girl called his bluff and said if he didn't prove it she would scream. Lei then proceeded to jump from a fifth-floor window and guess what…he didn't fly. Big surprise right?

The man suffered severe cuts and bruises, but he managed to land on a nearby roof. He was later charged with burglary. According to the police Lei had said that after a few too many drinks he broke into the apartment and was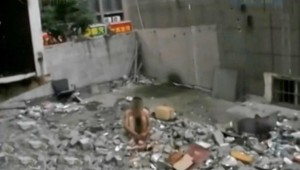 surprised to find the little girl. "To keep her quiet I told her I was really Superman and I'd soon be flying off back to my secret headquarters," Lei said. "She called my bluff and told me, 'If you're Superman show me you can fly or I'll scream.' I had no choice so I stripped to just my underpants to look more like a superhero and went to the window."

He had seen the other roof and luckily he made it, even though it was much farther than he thought. Lei was taken to the hospital and treated for his injuries and still remains in police custody on burglary charges. "I know it doesn't make sense, but it did to me when I was drunk," he said to police.