Porsche Covering Up Real Reason For Paul Walker's Death. Now I'm sure everyone has heard of what happened to Paul Walker and his friend Roger Rodas back in November. It was a tragic death for both the men and up until now the cause for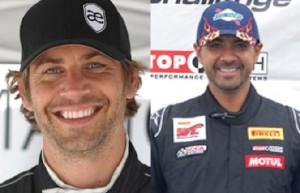 the crash had been ruled as unsafe driving speeds. Well Rodas' widow thinks differently and may be able to prove it. She has filed a wrongful death lawsuit against the car company Porsche. Saying that the car itself was the cause for the crash.

Kristine M. Rodas claims that her husband was only driving 55 mph when he and Walker had crashed back in November. If this were true it would refute all of the reports that law enforcement investigators determined. The car that the two were driving was a 2005 Porsche Carrera GT which is capable of more than 200 mph. Kristine's lawsuit however states that the vehicle lacked the proper crash cage and safety features in the gas tank that could have saved both Walker and Rodas' lives. The suspension system is also stated as being a possible cause for the crash in Santa Clarita as well. Mark Geragos, who is Kristine Rodas' attorney, has hired the top experts in the country to take another look at the wreckage and crash. The results that came back are not the same that were made by the police investigators back in March. They had concluded that the car had been going 94 mph before crashing into the tree. The thing that really raises an eyebrow though is that the initial investigation was aided by engineers from Porsche that had evaluated the wreckage of the car. Making Geragos investigation look more unbiased than the initial one and raising a few questions.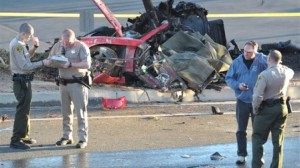 Is it possible that Porsche tried to cover up their fault for Roger Rodas and Paul Walker's death? A quick answer is yes. However it may take years for this lawsuit to be settled and I imagine a pretty heated court room. Hopefully the truth will outshine any lies or cover-up made by either party.