Rare Video: George H. W. Bush Sr. Announces New World Order Plan 1990.
On September 11, 1990, George H. W. Bush Sr. in an address before a joint session  of the U.S. Congress on the Persian Gulf crisis and the federal budget deficit, Bush spoke of a "New World Order."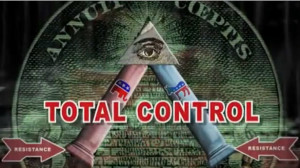 "We have before us the opportunity to forge for ourselves, and for future generations, a New World Order.
A world where the rule of law, not the law of the jungle, governs the conduct of nations.
When we are successful, and we will be, we have a real chance at this New World Order.
An order in which a credible United Nations can use its peacekeeping roles to fulfill the promise and vision of its UN founders."