See What This Teen Tweeted That Got Her Fired From Her Job Before Her 1st Day Of Work.
A Texas teen, who apparently was not excited about her first day of work, was fired for posting a tweet saying how she felt about her first day of work that was coming up the following day.
Cella tweeted, "Ew  I start this f*ck – *ss job tomorrow."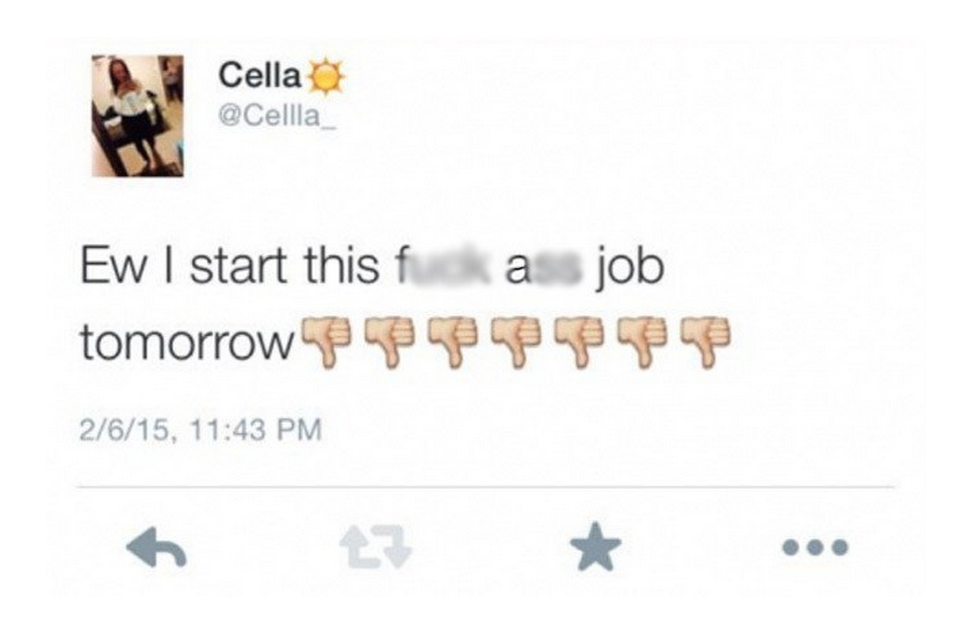 Apparently she forgot that Twitter is public,  and how fast things spread across the Internet.
Cella, who had taken a job at Jet's Pizza in Mansfield, Texas had slated to start work at the pizza parlor on Saturday.
That all changed instantly, however, when the man who hired her became aware of how she felt about her new F*CK –  *SS job.
Jet's Pizza franchise owner Robert Waple took to his seldom used twitter account to inform Cella that her problems had been solved. She didn't need to work on Saturday after all!
 "And… no you don't start that FA a job today! I just fired you! Good luck with your no money, no job life!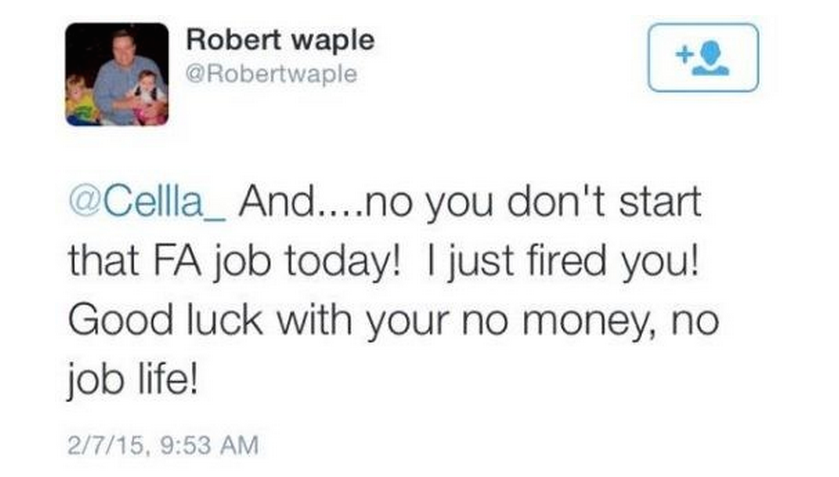 So, learn from Cella's stupid mistake and be careful what you put on the Internet. Remember social media can go viral faster than you might expect it to.