These Shower Curtains Will Help Conserve Water, You May Not Like How Though
This invention will have you thinking twice about saving water. Elisabeth Buecher is an installation artist/ educator that saw the problem of conserving water and created a very interesting way to solve it.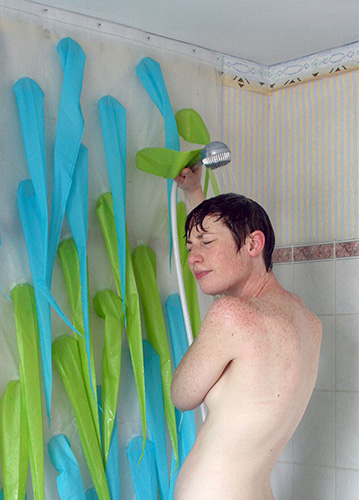 The installation piece she made is titled "My Shower is a Green Warrior" and uses a shower curtain that remains deflated for four minutes. After that however, the shower curtain inflates the green and blue spikes with air, forcing you out of the shower.

"These curtains are not really for marketing but aim at provoking a debate around water issues," Buecher says. "If you don't want to get trapped you have to get out before it does and stop damaging the environment."

Sadly this is only a conceptual piece at the moment, but maybe one day will be a realistic way to help conserve water around the world. Share this with your friends.