Thieves Try To Steal ATM, Falls Out Of The Back Of Their Van
Seems like a pretty easy plan. Drive a van up to a business, cut the cables on an ATM, throw the ATM in the van and drive away. Fool proof.. I guess not. In Lynnwood, Washington two thieves tried to do just that and failed miserably.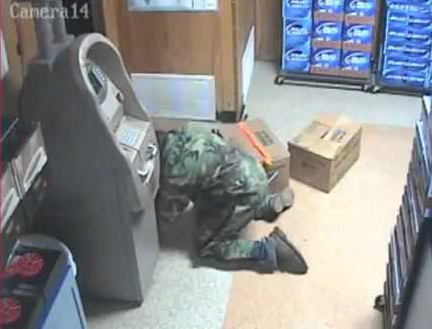 Snohomish County authorities have said that two thieves suspected of stealing an ATM machine made it as far as the parking lot before the machine fell out of their getaway van.

The spokeswoman for the sheriff's office Shari Ireton said on Monday that deputies have recovered the ATM. The two had apparently tried to pull off this stunt around 11 a.m. Sunday, cutting the cables and loading it into the van.

What is believed to have happened is that the men were driving too fast when they were going over a speed bump and it fell out of the back. Driving away without the ATM, it also seems the two had ditched the van that was also stolen.
The van was impounded after being found so deputies could look for evidence. No suspects have been reported.