Matthew Whitby, a young 27-year-old father from Australia, had been looking to improve his lifestyle. He had put on some weight over the years, and he finally had enough. He was determined to put on muscle and change his habits.
After doing research and seeking advice from a few friends, Whitby decided to take supplements to help him achieve his goal. He bought two popular weight loss products, protein powder with green tea extract and a 70% Garcinia Cambogia supplement.
Convinced that these two products had helped millions of others achieve their aesthetic goals, Whitby began taking them daily. "I did a bit of research before buying the powder," Whitby said. "It had good reviews and because it was Australian I felt more confident buying it."
Within the first week of taking them, Whitby notice that he was more tired than usual. After two months, he noticed his conditions hadn't improved. When he finally sought medical advice, the doctors informed him that he had liver failure.
Whitby's life was now at risk, and doctors only gave him two weeks to live. He needed an emergency liver transplant, and his only choice was to accept the liver with hepatitis B. Now, Whitby has to "take a tablet every day for the rest of my life, but is just grateful to be here."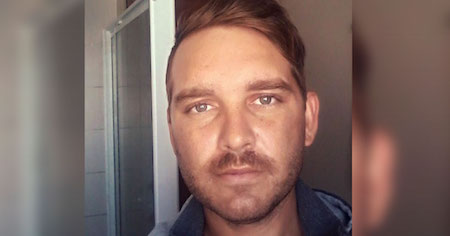 Dr. say that his condition may be tied to the green teen extract; however, Garcinia Cambogia has also been tied to liver problems. Despite having these conditions, these supplements are approved for sale.
As a result of his condition, Whitby has a serious message for everyone. "Do your research and ask your doctor about the product before taking it. I wouldn't recommend shakes in general, just diet and exercise. Hopefully my case will convince people to do it the natural way. I learned that the hard way."
Please share this important message with everyone you know!