Threatening Tweets Towards Students Lands This Teacher In Hot Water. A teacher from Newark, California, which is in northern CA, is facing disciplinary measures after making threatening and explicit remarks about her students on Twitter. Even though I'm sure being a teacher isn't the easiest job in the world, it doesn't ever warrant comments like this.
The Newark Unified School District reprimanded Newark High School teacher Krista Hodges with a written letter. The teacher had posted on her Twitter account between the months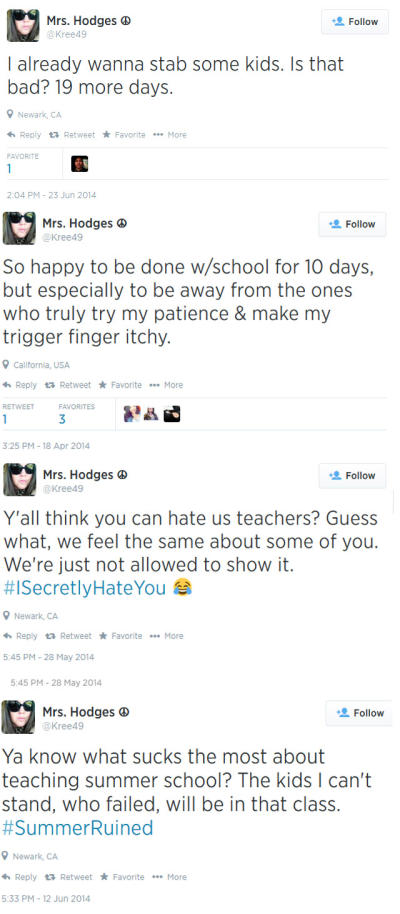 of April and June that she wanted to stab and pour coffee on some of her students. She even went as far to say that some of her students "make my trigger finger itchy" in one post.
Tim Irwin who is the Interim Superintendent says that he not only consulted state education law before disciplining Hodges, but he also checked with the Newark school board's policy and the teacher's union contract. The Newark police are investigating the matter at the time and even though Hodges still teaches at the school, she says she deeply regrets sending the tweets. I guess she never expected that anyone would take her seriously. She has since deleted her Twitter account.