#ToyLikeMe Campaign Creates Disabled Dolls For Children.
Recently, parents of disabled children launched the #ToyLikeMe campaign to get dolls manufactured that resembled their children.
The hashtag was accompanied by images of toys retrofitted with accessories like wheelchairs and guide dogs to reflect the range of different abilities.
The toy company Makies responded to the viral hashtag days later by launching a "Dolls With Disabilities" line, using 3-D printing to create dolls with walking sticks, hearing aids, birthmarks and scars.
It was, in fact, 3-D tech that enabled Makies to respond so quickly to the call.
However, these dolls are not cheap to purchase. The 3-D technology is so new, it costs about $108, and, according to the company, there's no way to get around this expensive production.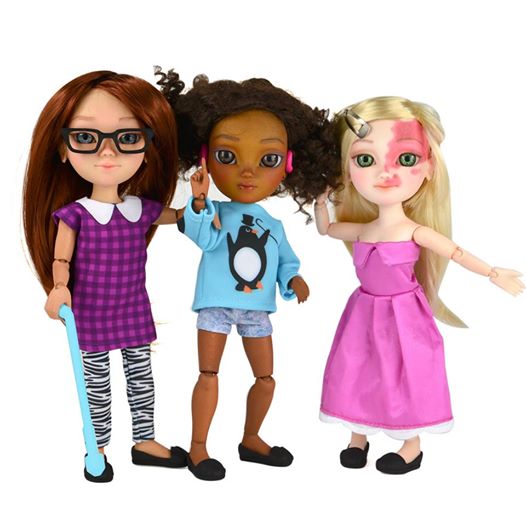 The creators of #ToyLikeMe said on their Facebook page, "But it's not over yet! Toy Like Me won't rest. If small companies like Makies can respond, what are the big girls and boys doing? Come on LEGO, Playmobil, Mattel Barbie. 770,000 children with disabilities need positive toy box representation now!"