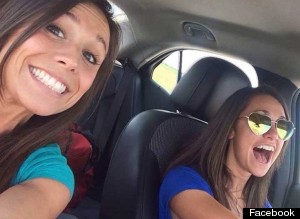 TRAGIC, Woman Killed in Route to Her Bachelorette Party, Minutes After Taking a Selfie. A bride-to-be was pronounced dead on Friday after her and her best friend got into a car accident while on there way to her bachelorette party at the Lake of the Ozarks in Missouri. Collette Moreno, who was the bride, and Ashley Theobald had just taken a selfie minutes before the crash, that now just serves has a horrible reminder for all those that she left behind.
The accident happened on Missouri HIghway 5, when Theobald attempted to pass another vehicle on the 2-lane road. The women were driving a 2013 Chevy Malibu and as they were passing the other vehicle a 1999 Dodge Ram came from the other direction, over the crest of the hill. Theobald attempted to swerve out of the way, but the truck swerved as well, hitting the passenger side of the vehicle. This sent the Malibu veering off the left side of the road. Both women were 26-years-old.
In an interview Theobald says why she attempted to pass the vehicle in the first place. "She has really bad asthma… and she was coughing, so I was like, 'Ok, we have to pass." Sadly she didn't know that passing the semi-truck would ultimately lead to her best friend being killed. Theobald was not only Moreno's best friend, but also was her maid of honor. Theobald says that after the crash she thought that Moreno would be okay, "I was talking to her. She couldn't talk back but she was nodding at me. I didn't know it was as bad as it was because she wasn't physically super beaten-up."
The driver of the pickup truck, Malvin Garber was not seriously injured in the crash according to police. Theobald was transported to a local hospital after the crash were she was treated for minor injuries and released. Moreno was not so lucky. She was wearing her seatbelt, but after she was transported to University Hospital in Columbia she was pronounced dead. The cause has not yet been released.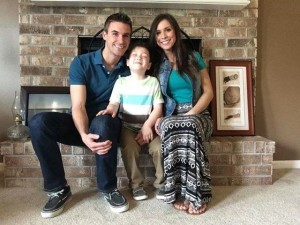 Moreno and her fiance, Jesse Arcobasso , 28, had been engaged since last year and Moreno had worked at a doctor's office. She is survived by her 5-year-old son. Moreno's mother is still in shock about her daughter's death, "It felt like a messed-up dream and I needed to wake up from it and I just couldn't believe it. I still can't"
The tragedy of the story is seen through what was left behind in the form of a social post that we all seem to ridicule at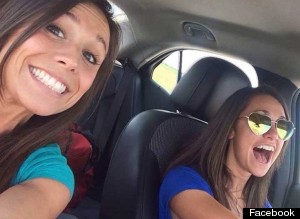 times. In fact though, these selfies that we take could show how much we've all loved life even up until the moment we aren't able to love it anymore. My heart goes out to her family, friends and fiance through what must be some of the most difficult times in their lives.
A website has been created to collect funds to help pay for Moreno's funeral and related expenses. The link will be posted at the top and bottom of this post. Also donations can be made to the Collette Moreno-Arcobasso Memorial Fund at Bank of the West, 229 SE Topaz Dr., Lee's Summit, MO 64063.
http://www.youcaring.com/memorial-fundraiser/family-in-need-tragic-death/193652