[VIDEO] Common Core Requires Elementary School Kids To Pray In Mosque On Field Trip.
There has been a lot of controversy surrounding the Common Core standards for America's school children. However, this may be the biggest controversy so far.
It all began in Farmville, North Carolina when children received a Common Core vocabulary assignment in an English class that promoted the prophet Mohammed and the Islamic faith. "It really caught me off guard," said a Farmville Central High School student who was in the class. "If we are not allowed to talk about any other religions in school, how is this appropriate?"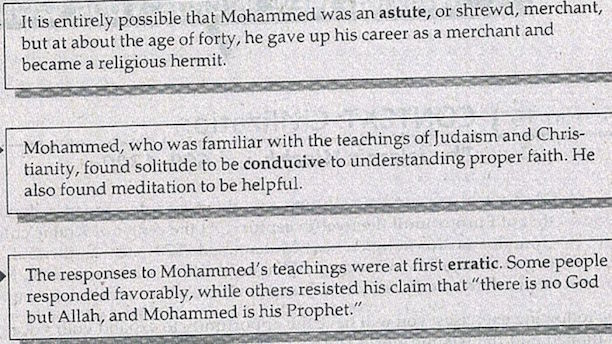 Now, several schools across the country have also been forced to follow this controversial curriculum. Except it's not just in the classroom anymore. Children are required to visit local Mosques on school field trips and learn about Muslim prayers.
44 out of the 50 US states and the District of Columbia have now adopted the common core state standards initiative. The states of Oklahoma, Texas, Virginia, Alaska, Nebraska and Indiana have not adopted the initiative at a state level. Due to the increasing concern about the level of Muslim education in the program, Indiana, Missouri, North Carolina, Oklahoma and South Carolina have voted to repeal Common Core.
This is what teachers are required to teach in Common Core: 5 pillars of Islam, submission to the will of Allah, a call to Jihad, converting to Islam, and what is Islam. Overview of the Koran and Sharia Law, Islam in the US, hate crimes and hope, spirit of Islam, root causes of Muslim anger with the West, Muslims creating huge empire on 3 continents.
Parents feel it's time to protest this intrusion by opting their child out of Common Core. Many people do not realize that Congress did NOT pass legislation requiring Common Core standards to be implemented.  This was a voluntary decision by each state. There are Common Core opt out forms available online that you can fill out and submit to your child's school and your state legislature.
CLICK HERE —> TO LIKE DAILY BUZZ LIVE ON FACEBOOK!