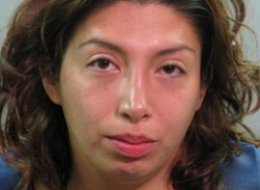 Woman Crashes Into Fire Station With Stolen Snake Around Neck. Sometimes you just look at a situation and have to wonder how that person got there. As the saying goes you literally "can't make this stuff up." Authorities in New York are saying that a woman who crashed her car into a Long Island fire house was found to be in possession of marijuana, as well as a stolen snake wrapped around her neck?
Sarah Espinosa, 22, was driving on Jericho Turnpike on Monday when she crossed over the median, colliding with a vehicle. She then continued through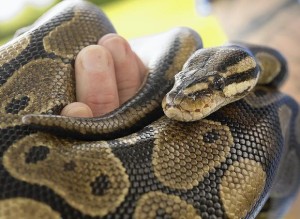 the front door of the New Hyde Park fire hose and struck two of their fire trucks according to Nassau County police. Fire personnel found a small ball python wrapped around her neck.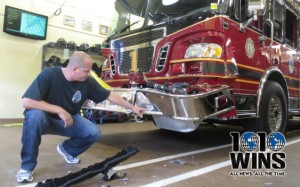 Authorities say that the snake was actually stolen from a pet store nearby before the accident occurred. Now there are a few questions, why did she steal the snake? And why did she crash cross over the median? My first though was that the snake was constricting her, but it turns out it was just a good old case of being intoxicated. Espinosa was arraigned Tuesday on charges that included petit larceny, reckless endangerment and driving while intoxicated. Hopefully that snake gets a good home.