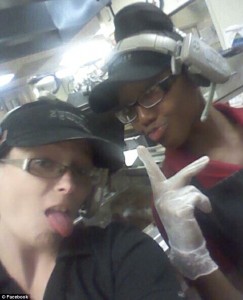 Woman Finds Half Smoked Blunt In Her Wendy's Burger. Well…. this situation gives a whole new meaning to the phrase "burger joint." A Wendy's employee was arrested in Georgia after her half smoked joint allegedly fell into a customer's cheeseburger. According to the Lovejoy Police Department, 32-year-old Amy Seiber was busted during her shift after a customer called 911 complaining she had found a half smoked blunt in her cheeseburger. The customer met with the police at the Wendy's restaurant where she ordered the burger, and the police claim the employee immediately admitted the blunt belong to her.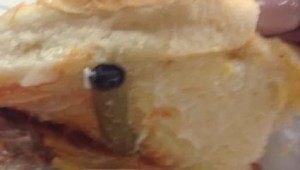 Officials say,Seiber had been smoking pot on the job and conveniently "misplaced" the joint inside the customers burger. The joint was taken as evidence and Seiber was arrested for possession of marijuana and was immediately fired. The customer, who said she experienced food poisoning type symptoms after the incident, said she had to be hospitalized. So far, Wendy's has offered to pay for her medical bills. They have even thrown in a generous $50 gift certificate for her next visit.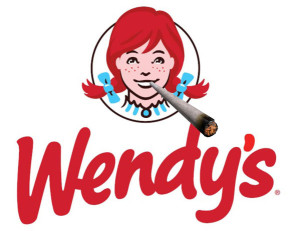 "Obviously the employees broke the rules and did not follow proper food handling steps," said a rep for Wendy's. "We are deeply sorry that this incident occurred." The rep said the franchise is working out a favorable solution with the customer, including paying her medical bills.