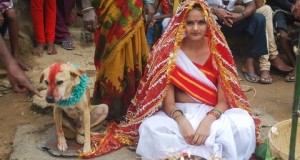 Woman Marries Dog To Ward Off A Curse. I've heard of husbands going astray, but never being a stray. This may be a problem that Mangli Munda has to deal with. Why you might ask? Well the 18-year-old is getting married to a dog to ward off a curse that her family and fellow villagers believe is upon her.

Munda is from a small village in the state of Jharkland, India and the curse that the villagers believe is on the young woman would cause death to any man that married her. So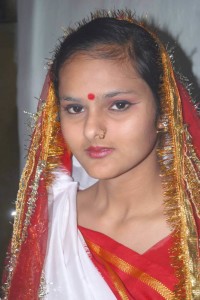 now she is marrying a stray dog named "Sheru" in hopes that the curse will be passed on to him. Sri Amnmunda, Munda's father, told Barcrcroft TV, "The village elders told us that we should organize the wedding as soon as we can. We had to make sure that the evil spell is destroyed."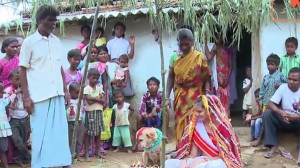 Munda was very skeptical about the marriage at first, but decided to go along with it for her family. "I am not happy with this marriage," she told the Metro. The good news is that this wedding is simply ceremonial and she can still marry any man that she wishes too.