Man Sexual Assaults Woman On Trail, Turns Out She's A Federal Marshal, Guess What Happens Next.
An off-duty U.S. Marshal was running on a popular trip in Pittsburgh on Tuesday, when all of a sudden she had to fight
against a man who groped her butt and pulled down her shorts.
Luckily for her she was able to not only chase down the suspect, but also kick him where square in the nuts.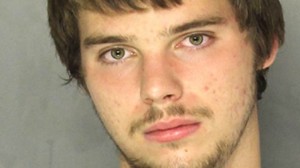 19-year-old Robert Flynn had apparently snuck up on the marshal and was watching her from behind before he mad his move. Afterwards Flynn tried to make a break for it, but the marshal was right on his tail.
As she was chasing him she was screaming for others to call the police, as well as identifying herself as a federal marshal. Once he caught Flynn, he tried to resist being detained and charged at her. In her defense she simply just kicked him where it hurts most.
The marshal herself was only about 5-feet-5-inches and weighs 150 pounds. Flynn on the other hand was 6-feet-4-inches and weighed 210-pounds.
She not only took him down, but also punched him in the face. Police arrived to find Flynn cornered by the marshal, who only injured her pinky during the chase.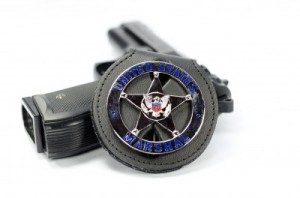 It is also suspected that Flynn may be responsible for an earlier attack on the same route in which a man had pulled up a woman's skirt and ran away. Flynn faces charges including, aggravated assault, indecent assault and escape.