Megan Naramore Harris brought her teenage daughter to the mall to hunt for the perfect dress for the school formal.
Megan noticed a beautiful red gown at Dillard's and asked her daughter if she wanted to try it on. Her daughter thought it made her look a bit old, but she let mom snap a photo of her in it anyway.
The young woman looked stunning, But that didn't seem to be enough for a saleswoman working the floor.
What the Dillard's employee insinuated about the teenage girl's body was incredibly rude and out of place. No one had asked, certainly not the mother who was in awe of her little girls beauty. Certainly not the young woman who just wanted to look nice for a school dance. Yet, the saleswoman persisted.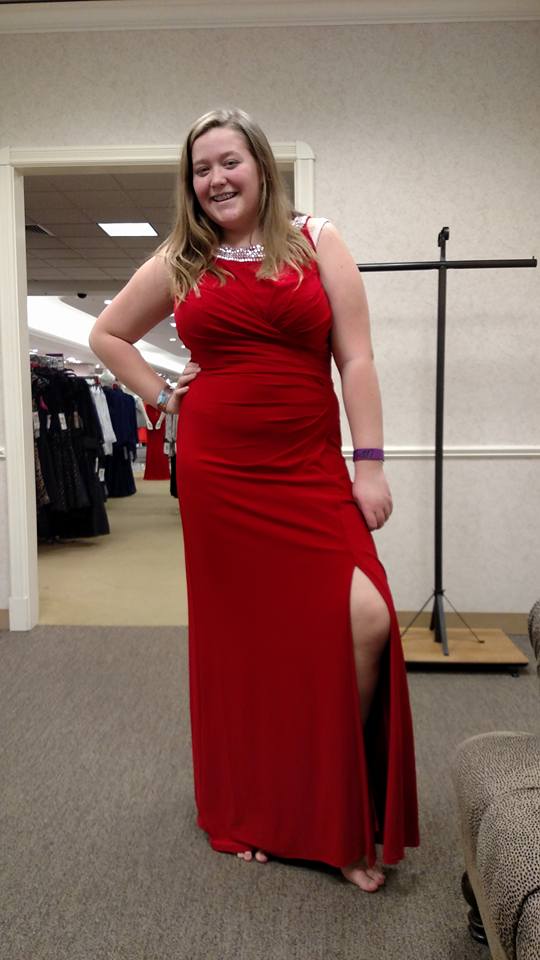 After the incident, Megan decided to share her story, and it's gone viral! Over 50,000 people have shared this story to take a stance against bullying and body shaming young women who need their self-esteem built up, not torn down.
You can see her shocking story in the video below: