Over 100 Photos on Instagram? Prepare To Pay A Monthly Fee in 2015. Instagram users woke up to some not so favorable news this morning as they announced they will now be charging users for space on their servers. Instagram, which was purchased by Facebook in 2012, is one of the fastest growing applications on social media. As most know, it allows video sharing, photo sharing and social networking services that allow you to share one post across several platforms such as Facebook, Twitter, Flickr and Tumblr.
Facebook has come under some heat with business page owners lately, as Facebook begins to charge for likes and boosts, and limits the exposure to audiences in order for business pages to spend money. Now, after acquiring Instagram, they will now be charging users who have more than 100 photos on their account.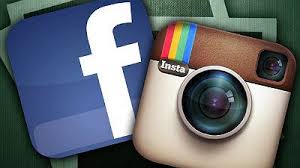 What happens if you don't pay? You will simply be locked out of your photos. You will only have access to your most recent 100 photos. Not only will you lose the rest of your photos, but due to the Terms of Service you agreed to when you first signed up with Instagram, they will now be the property of the Social Networking Giant.
You can look at spending $9.99 per month for 300 photos, $14.99 per month for 500 photos, or you can choose the ultimate package for $29.99 per month for unlimited photos. Unlimited video will be included for an additional $9.99 per month on either package.
Instagram says they will be rolling out this new program January 1, 2015. You have until then to save any additional photos to your computer, smart phone or tablet, or risk losing them all.
If you do not plan to sign up for this program, and only keep the free program with 100 photos, it is recommended you delete all additional photos before January 1 or they will become the property of the parent company Facebook. Read your Terms of Service agreement carefully for more details.