3 Year Old Remembers Past Life and Identifies His Murderer.
A 3 year old Golan Heights boy shocked his village elders when he began to recount the horrors in his previous life.
He remembered his name, where he lived and how he was killed, eventually leading the elders to the murder weapon and buried corps.
German therapist Trutz Hardo tells this boys story, as well as several other children in his book, "Children Who Have Lived Before: Reincarnation Today."  
In his book he accounts for children's stories who have remembered their past lives with verified accuracy.
The boy's story was witnessed by Dr. Eli Lasch, who was best known for developing the medical system in Gaza as part of an Israeli government operation in the 1960's. Dr. Lasch, who died in 2009, recounted the astounding events to Hardo.
In the boys Druze ethnic group, they accept the existence of reincarnation as a fact. However, the story was powerful enough to even shock that community.
The boy was born with a long, red birthmark on his head. The Druse culture believes that birthmarks are connected to past life deaths. As soon as the boy was old enough to speak, he told his family he had been killed by a blow to the head with an axe. In their culture, it is customary for the village elders to take a child to the home of his previous life if he remembers it.
The boy knew the village he was from, so they went there. When they arrived in the village, the boy remember the name he had in his past life. A village local said that the man who the boy claimed to be, had gone missing 4 years earlier.
His friends and family thought he may have strayed into hostile territory nearby and was killed.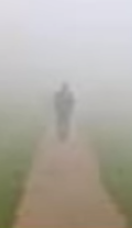 The boy also remember the name of his killer. When he confronted the man, the alleged killer was shocked, but would not admit to the crime. The boy then led the elders to where the body was buried.
In that exact spot, they found a man's skeleton with a wound to the head that corresponded with the boys birthmark. They also found the axe, which was the murder weapon. After all of this evidence was found, the murderer admitted to the crime.