Alabama Pastor Confesses He Has AIDS, Slept With Church Members.
An Alabama pastor shocked his congregation by confessing from the pulpit that he has AIDS and has slept with several church members. He also confessed that he was a regular drug user and misused church funds.
Rev. Juan Demetrius McFarland of Shiloh Missionary Baptist Church in Montgomery, Alabama confirmed to NBC affiliate WSFA that he made the admissions in a series of sermons that began in September.
Deacon Nathan Williams said the church membership voted 80-1 to remove McFarland as pastor on October 5, but he refused to step down.
"He fraudulently concealed from the congregation that he had knowingly engage in adultery in the church building with female members of Shiloh missionary Baptist Church while knowingly having AIDS," said the resolution to remove McFarland.
"He also fraudulently withheld information that he had been engaging in the use of illegal drugs while preaching and performing pastoral duties and withheld information from church membership that he had misused church funds," the resolution said.
Williams said the congregation's response to McFarland's initial disclosure that he was HIV-positive was concern for his health. But that soon changed when he admitted to misdeeds and then tried to appoint a new set of deacons. "He said he was in control and there was nothing we could do to stop him," Williams said.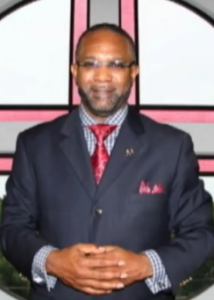 Church leaders tried to change the locks on the door, but were confronted by McFarland and a supporter who declared they were banned from the premises and would face "Castle Law" if they tried to attend services. "They were worried if they showed up to church, they could get shot," said Kenneth Shinbaum, the deacon's lawyer. "Unless the pastor steps down voluntarily, this may very well end up in court."
Montgomery police Sgt. Dennis Barnes said McFarland is not under investigation because no one has made a complaint against him. Barnes said that in Alabama, spreading a sexually transmitted disease is a low-level misdemeanor.
CLICK HERE —> TO LIKE DAILY BUZZ LIVE ON FACEBOOK!