Bed Bug Tattoo Gun, Would You Do It?
When you think of temporary tattoos you think of the ones that are for kids or maybe even henna art.Well this scientist has taken temporary tattoos to a whole new place that no one was asking it to be taken to.
Matt Camper, who is a urban entomologist at Colorado State University, decided to make a tattoo gun out of live bed bugs, thousands of bed bugs to be more precise.
In an episode of "Outrageous Acts of Science," Camper shows off his new invention which is made from a jar, wire mesh and of course the bed bugs.
He had put a bunny rabbit pattern on the top of the jar that allows the bugs to gain access to his skin when flipped over.
When the bugs are biting him they are injecting what is called a stylet. This stylet has two tube in it.
One is releasing the bugs saliva which contains an anticoagulant which helps thin the blood and then the other tube contains a anesthetic so that the victim of the bite can't feel what is happening.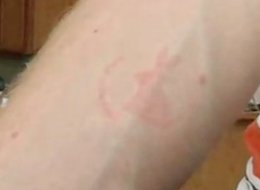 The horrible part about this is that it takes even longer than a real tattoo. Wildlife expert Ellie Harrison says that the bed bug tattoo may take up to a couple hours before it really even shows up on the skin. Camper says that it lasts about two weeks before it starts to fade away.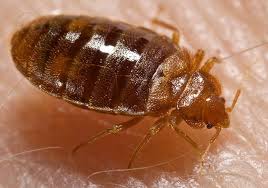 Below is the video where you can see the "tattoo gun" in action. Even though this is pretty interesting I think I would rather have a needle jab into me thousands of times than let a bunch of insects suck the blood out of me for hours on end. Hey the science behind it is pretty neat though.