See What This Best Dad Ever Built In His Back Yard!
So you want to be the best dad in the world, but all the family outings and fishing trips aren't cutting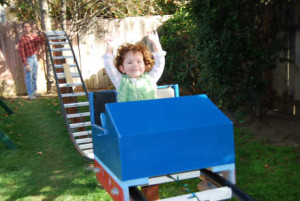 it?
Well one dad had the best idea in the world and built his son a roller coaster in the backyard made entirely out of PVC pipes.
Now if that's not awesome I don't know what is. I'm sure not ever parent has the know-how to build their kid something like this without severely injuring themselves or their child, but that's what the internet is for right?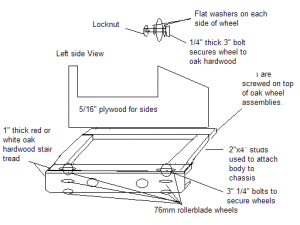 I suggest before you go scouring the internet for roller coaster plans and how-to guides, think about how much money you'd really be saving by not going to Six Flags this year.
The hospital bill that would probably come out of this would be 1000 times more than any Six Flags trip. No matter if you build one or not this dad deserves credit where credit is due.
He built something that every kid would dream of having in their backyard.
Go Ahead and check out the video and watch this kid have the time of his life. It's pretty awesome: