Cat Saves Kid From Dog Attack. Dogs are man's best friend but what about your cat? Cats usually get the reputation for being more independent or stuck up, but honestly if you find just the right cat they'll stick by you no matter what. That was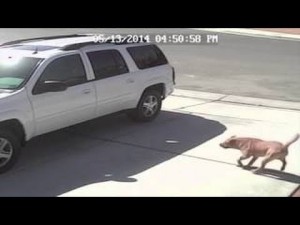 the case for this family and their cat.

A little boy riding his bicycle in a Bakersfield, California neighborhood was suddenly attacked by the neighbors dog and the whole ordeal was caught on video. In the video you can see the dog attack the little boy and drag him a little ways down the driveway. Almost immediately the family cat comes darting toward the dog, lunging for it's face. The cat not only scares the dog but drives it away from the house entirely. The dad got this footage from the security cameras and put it up on YouTube. The dog was captured and put in custody of animal control officers. Due to its continued aggressive nature the dog will most likely be put to sleep.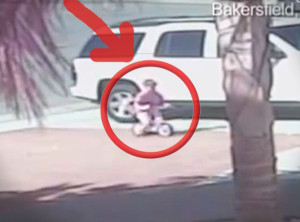 All of this makes you think twice about if one particular animal is really man's best friend or if their are just certain bonds made between animals and their owners that are completely subjective. Either way check out the video below. It's worth sharing: