Teen Gets In Trouble For Recording Bullies Tormenting Him. A 15-year-old student was recently charged with disorderly conduct back in March for recording audio of school bullies tormenting him. Well the charges now are finally being dropped.

Christian Stanfield felt that the school wasn't handling the situation of the bullying properly so he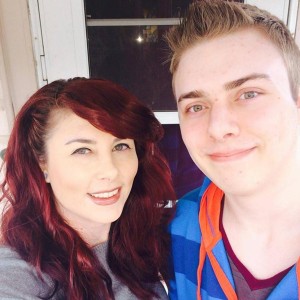 decided to record the events to further prove what was going on. Only the officials at South Fayette High School saw it differently once they learned about the recording. They ordered that he erase the audio completely and then they gave him detention. To make matters worse they also contacted the local police regarding potential violations of wiretap laws.

Christian's mother, Shea Love, wanted the officials to be fired for good reason, but Christian didn't want that as much, "What I want is for heads to roll," said Love, "but he said to me, 'Mom, it might make you feel better if people get fired, but that won't change anything.' He said there needs to be more compassion for people and changes to the zero-tolerance policy. I want people's heads to roll, but my son doesn't and I have to respect his wishes." Christian just now wishes to help other people in similar situations with bullying.